Having no cell phone signal doesn't mean it's impossible to use your smartphone to make calls and exchange SMS. If you are connected to a Wi-Fi network with a compatible smartphone and you are a customer of a carrier that offers the service, you can make calls over the network on iPhone.
iOS 12 is new in the market and brings some updates that should be very good, but that are leaving users confused. One of them refers to the so-called "iOS 12 Wi-Fi" which may display the message "not working", or "not working".
If you've seen this message on your cell phone screen and don't know how to solve it, we're here to help! This issue prevents users from connecting via Wi-Fi, and may cause some inconvenience.
But we'll show you the 6 simple ways to fix this problem below, and we'll help you understand your iPhone better, enjoying the full capabilities of this device. Step by step you will be able to quickly solve this simple problem.
See what are the 6 solutions to fix Wifi call failure.
iOS 12 technology brings numerous facilities to users. This is certainly one of the reasons that makes this brand a success. However, some people have identified problems with the service provided.
The message that you can't use the WiFi network, for example, has left some users' hair standing on end. But that shouldn't be a cause for concern!
There are 6 simple ways to handle the "iOS 12 Wi-Fi Calling not working" message. See what they are, and learn to handle your cell phone without major complications.
Also read: How To Unblur Course Hero Documents
Way 1: Turning Airplane Mode On and Off

It could be that the message is due to a very simple problem with your device, and all you need to do is turn airplane mode on and off. Airplane mode helps to disable all possible connectivity options that might cause the issue.
Go to Settings >> Airplane Mode.
Slide the slider to activate Airplane mode, and after a few minutes, turn it off again by sliding the slider.
Test the WiFi connection.
Way 2: Turn Off Mobile Data

Another option is that you have some failure in the transmission of mobile data. Proceed as follows:
To disable mobile data connection, you can go to the control center and tap the network icon, wait for some time, and then tap the network icon again.
Another method to disable mobile data
go to Settings >> Mobile button.
Then press the cell data button; wait some time and again to toggle the button.
Keep the option of "mobile data" turned off so that the cell phone activates WiFi automatically.
Way 3: Reset network settings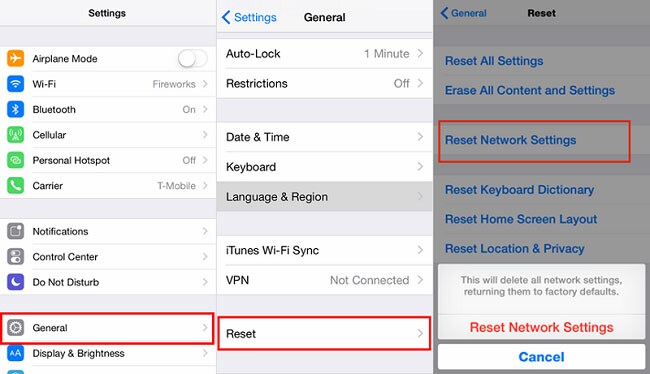 You can also solve the "iOS 12 Wi-Fi is not working" issue by resetting the network settings. To do this:
go to Settings >> Mobile button.
Then press the cell data button; wait some time and again to toggle the button.
Keep the option of "mobile data" turned off so that the cell phone activates WiFi automatically.
Way 4: Subscriber Settings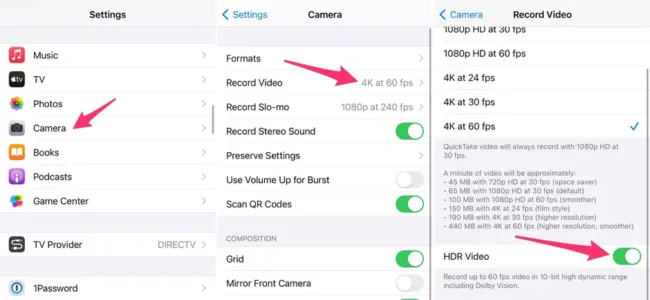 Update your iPhone subscriber settings if you are a sprint subscriber. Tap the phone icon and dial the number ## 25327 #. Then wait awhile for the process to begin. Your iPhone's signal will be lost for a few minutes, but it will soon return. The Wi-Fi logo can be seen on your iPhone's status bar when the update is complete.
Way 5: Operator Settings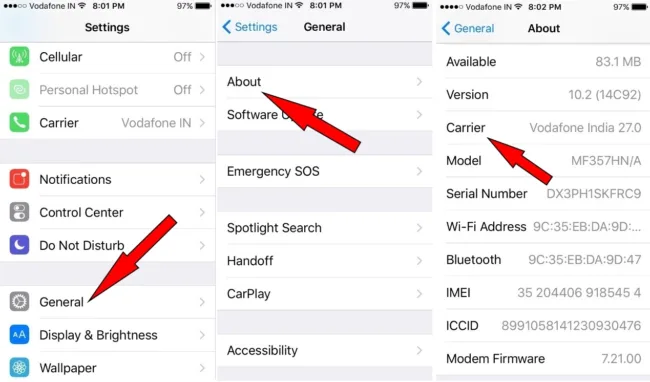 If even after performing these procedures you still could not solve the problem, it is necessary to check if there is any update for the released operator.
To update your operator settings, go to Settings >> General >> About
You will receive a message asking you to install the update for the new operator.
Once this new update has been downloaded, simply restart your iPhone just to ensure that the installation process for all updates is done correctly.
Way 6: Fix Wi-fi calls not working without data
We got to the last tip. If you still can't get rid of the "iOS 12 Wi-Fi isn't working" message, it's time to get help in other ways.
ReiBoot is a tool that can solve different problems related to iOS. See how to proceed:
Download and install ReiBoot on your PC;
Run the tool;
Connect your iPhone to PC;
Tap on the "Repair Operating System" option present in the main interface window.
Ready! Now you know how to fix your iOS connectivity problem. It is important to always carry out only the procedures that are safe and reliable, thus preventing your device from being damaged.
Also read: Can Teachers(Host) See Who You Pin on Google Meet?
Follow these tips, and enjoy all the potential that this device can offer you. Often, the message that there is something wrong with using WiFi can be resolved quickly and conveniently, and without major difficulties.
The various ways can be done through some steps. So, don't forget to follow the steps and try them well. Your iPhone will work well, then. Just enjoy it!.