Google Chrome web browser is, by far, a popular web browser all around the world. Google Chrome beats competitors like Firefox, Safari, or Edge by all main aspects.  But after recently windows 1903 update there are some errors for Windows 10 users. Several users report Google chrome crashes or google chrome not responding error. Like this in the picture down below: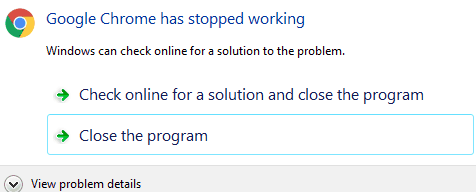 Chrome crashing windows 10 is not a common error, and there were no errors with Windows 7 or Windows 8.1 like this, but after the latest windows 1903 update people started to complain. There is a chance that this is causing by some extensions of Google Chrome Browser.  But we have a solution on how to fix this chrome keeps crashing or google chrome not responding error. Please follow the article.
Also read: IP Helper "IPHLPSVC" Services. Win10
Method: 1. Clean Google Chrome
If your Google chrome keeps crashing when you need to run the cleanup tool Google Chrome has. You can do this by following steps below; this will remove unwanted ads, pop-ups & malware, Unusual Startup pages, toolbar, and anything else that spoils the experience by crashing websites by overloading the pages with memory request.
Open Chrome.
At the top right, click More  (…)  Settings.
At the bottom, click Advanced.
Under "Reset and clean up," click Clean up computer.
Click Find.
If you're asked to remove unwanted software, click Remove.
Restart windows and check if chrome running correctly.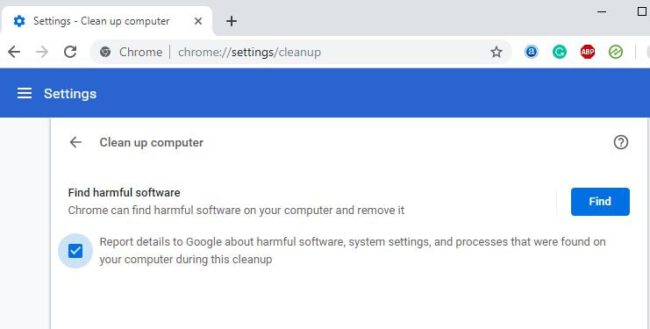 Also read: Windows Modules Installer Worker High CPU Usage (Solution)

Method: 2.

Disable Apps and Extensions
If your Chrome web browser still now working as it should or sometimes google chrome not responding at all try to disable all apps and extensions you are using.  To do this just:
Open Google Chrome browser,
type "chrome://extensions/" in the URL bar.
Now disable all the extensions.
Remove apps
Type "chrome://apps/" in google chrome address bar.
Right-click on it –> Remove from Chrome.
Then if you need some apps again, try to install one by one, and you may see witch app or extension may cause the Google chrome crashes. Also please bear in mind sometimes Google Chrome users say that apps can continue running background apps when google chrome is closed. So for this, we have the last tip that you need to do to fix this error.
Method: 3.
Reinstall Chrome
This method is easy and useful; you uninstall and install a fresh copy of Google Chrome on your computer. This will delete all configurations and old files may Chrome had on your machine, and you will have the latest and fresh copy of the most popular web browser. To do this follow these steps:
On Windows 10, enter  Settings (Winkey + I). In earlier versions, such as 8.1 or 7, go to the  Control Panel
In Windows 10, click  Apps. For previous versions of Windows, this option should appear as  Programs and Features
Locate  Google Chrome and click Uninstall
Wait for the process to finish
To install Chrome again, download the browser and execute the file.
Also read: How to Fix ERR_CACHE_MISS Error in Google Chrome
Hope this small tutorial helped you to beat all the problems you had with Google chrome, and now the browser work well without any Google chrome crashes.