If you're interesting in this open source photo editor, read this Full GIMP review  where you'll see many before and after samples, read about GIMP's pros & cons, and compare it with Adobe Photoshop, etc.
GIMP is the most popular image editing program for Linux and The largest open source competitor to Adobe Photoshop. GIMP plugins are usually written either in Python or as Script-Fu extensions. Some plugins can be installed from the repositories, some have to be compiled, but most are really easy to install: you simply copy the plugin (with .py extension) or script file (.scm file) into your /home/$USERNAME/.gimp/plug-ins or /home/$USERNAME/.gimp/scripts folder, respectively, and then restart GIMP. Or you can read this full article how to install GIMP plugins.
Note that you need to install Python support for GIMP (the gimp-python bundle; should be available in your distro's repositories) if you want to use Python-based plugins.
As you can already tell, this article is focused on the Linux version Of GIMP, but Windows users can also use these plugins; the installation instructions are available on plugins' official websites. Needless to say, all of GIMP plugins on this list are completely free to download, install and use.
Where to Find GIMP Plugins
The GIMP plugin scene is a small mess. Plugins used to be accumulated together in the GIMP Registry, but that no longer exists. Which means they are now scattered around the net.
Some are also quite old. Oftentimes they haven't been updated in a decade or more. There is no guarantee that plugins will play nicely with the most recent versions of GIMP. Indeed, popular ones such as the GIMP DDS plugin or BIMP are now abandoned and no longer work.
Also read: Best iPhone Emulator To Run iOS Apps on PC (Windows & Mac)
How to Install GIMP Plugins
Inevitably, the installation process is also complicated. There are two main ways to install GIMP plugins.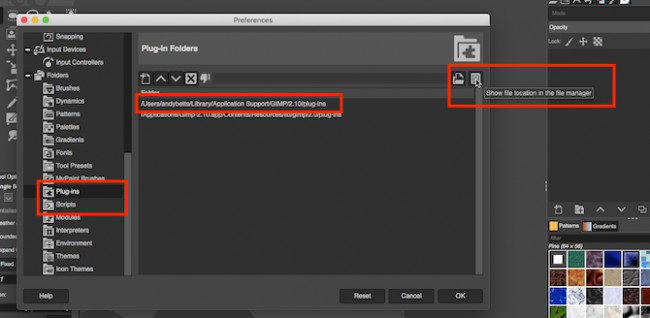 First is the manual way. If your plugin is in a ZIP file then you need to copy the contents to GIMP's plugins and scripts folders.
Unzip the download.
In GIMP, go to Preferences > Folders. Locate the Plug-ins and Scripts sections.
There are two folders in each section. One is a system folder, the other a user folder. Select the latter then click Show file location in the file manager to open it.
If your downloads are in the PY format move them into the Plug-ins folder.
If they're in the SCM format move them into the Scripts folder.
Now restart GIMP.
The second way is the automatic method. Some plugins come packaged with their own installer. Just double-click this and install it as you would any other application.
Installers are platform-specific, so you may find plugins which are only available for Windows, but not Linux or Mac. Also, keep in mind that opening arbitrary installers off the world wide web is a risky business, so ensure that your antivirus software is running and up-to-date properly.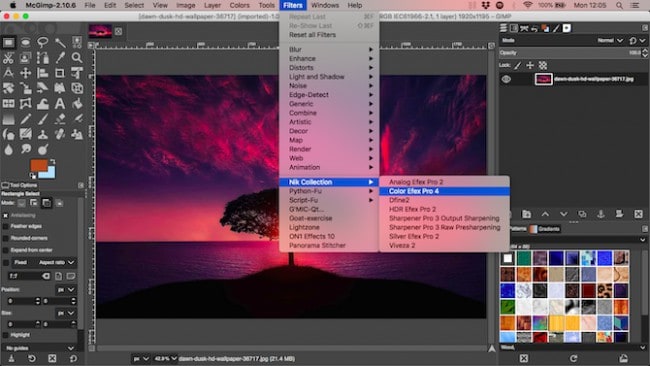 There is a third option, which is to install a customized version of the entire GIMP application. A popular build found at partha.com comes with several plugins pre-installed, including Resynthesizer and G'MIC.
Also read: Best Free GIMP Plugins For Designers 2019
These are among the best GIMP plugins, as we'll see next.
1. Layer via Copy/Cut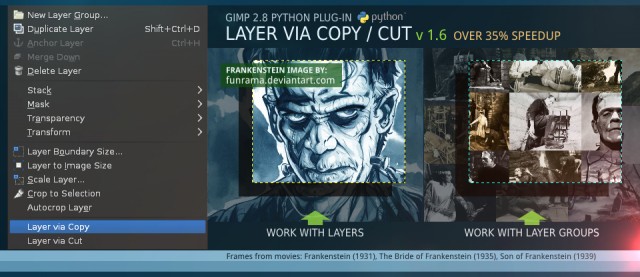 This plugin presents a function from Photoshop to GIMP, and it is very practical if you are a designer or if you frequently work with layers. It can copy, cut and move selected areas from 1 layer or a set of layers, and make new layers from selected regions. When it is installed, you can access this plugin in the"Layers" menu.
2. BIMP – Batch Image Manipulation Plugin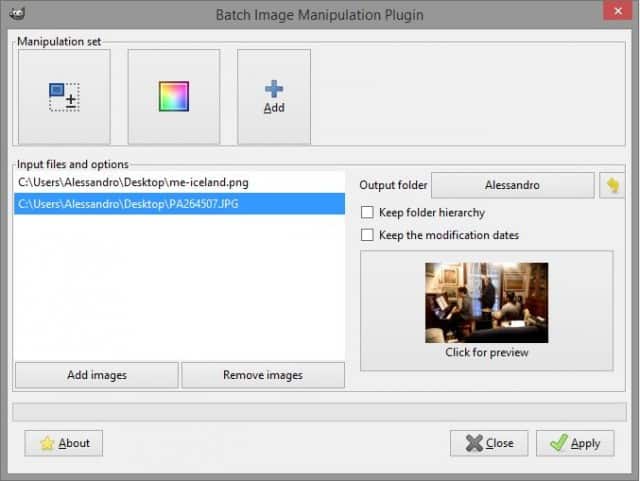 BIMP is one of my favourite GIMP plugins — it is incredibly practical and easy to use. It'll save you time if you will need to edit multiple images simultaneously. You can resize, crop, rotate, rename and watermark as many pictures as you need, and changes can be previewed in the plugin dialog.
Also read: Top 10 Sites Like Project Free TV
3. Beautify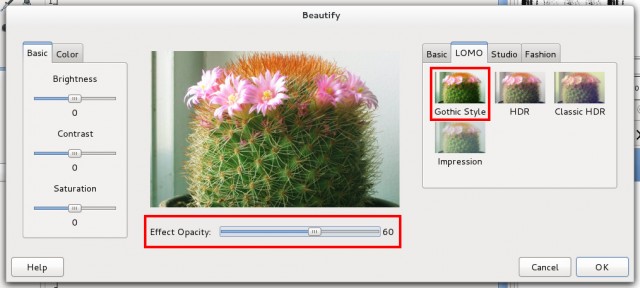 Beautify is a plugin that aggregates several photo effects and editing choices into a single, straightforward interface, and turns your GIMP into a photo retouching studio. You can use it to present your photographs a dash of glamour, adjust color and contrast problems, and employ Instagram-like filters for your selfies.
4. Contrast Fix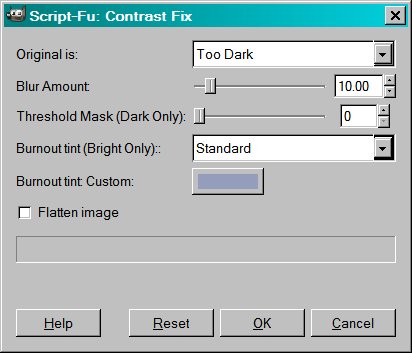 Badly lit photographs happen more often than we would like to admit. Whether your photo is too dark or too bright, Contrast Fix is a GIMP plugin that can save it. Experiment with the settings for the best result, and don't forget that you can run the plugin more than once on the same image.
5. Lensfun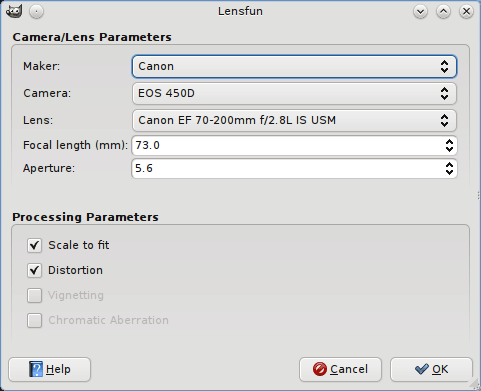 This useful plugin will help you fix lens distortion on your images. It detects the type of your camera and the lens you used by reading the EXIF data, but you can change these settings in the plugin dialog. After you've installed the plugin, you can find it in the Filters – Enhance menu.
6. Refocus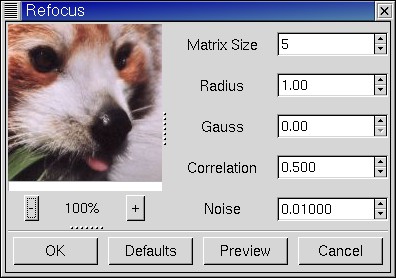 Sometimes photos turn out fuzzy and out of focus. Perhaps you've taken them in a rush, or your hands were really shaky. Does not matter, because Refocus will attempt to fix them using a unique method named FIR Wiener filtering. You can adjust the parameters from the plugin dialog and preview what the last picture will look like.
7. Stitch Panorama

There are great standalone Linux programs for making panoramic images, but if you need to do that directly in GIMP, this plugin is your best bet. You can stitch together multiple images, and perform mixing, distortion matching and colour correction if necessary.
8. UFRaw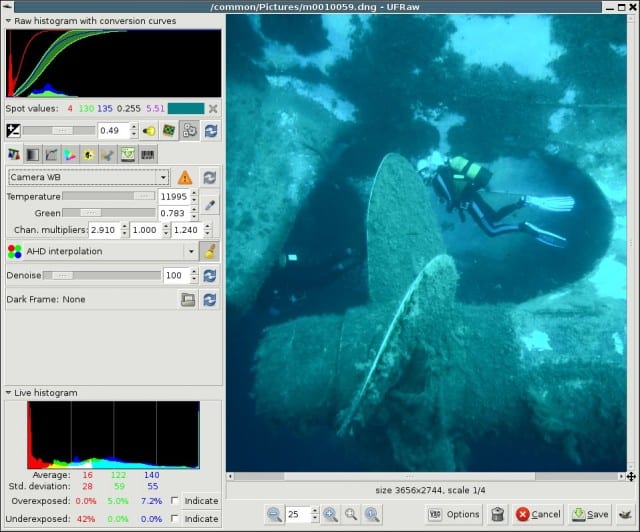 UFRaw is a excellent GIMP plugin for professional photographers. It provides support for editing RAW images in GIMP, and you can use it to control exposure, color balance and temperature, and perform various image corrections. The plugin also has a batch workflow manner in which you can edit many pictures at once.
9. Liquid Rescale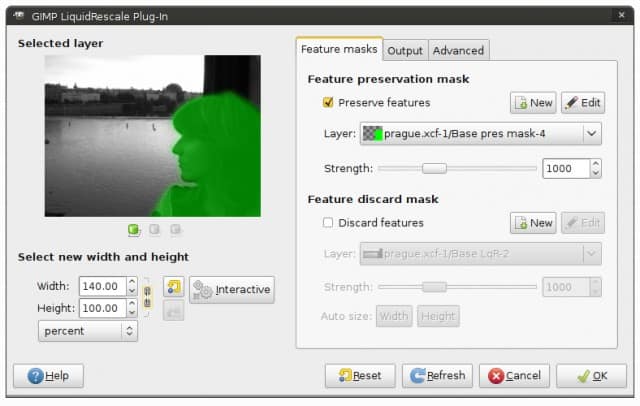 Liquid Rescale is a powerful plugin for GIMP that enables you to resize any image without distortion, as well as remove selected regions of the image. If you are familiar with Photoshop's Content-Aware Scaling feature, you'll understand exactly what this plugin is for. There's a helpful preview window within the plugin dialog which you can use to interactively tweak the parameters. When installed successfully, Liquid Rescale can be found in the"Layers" menu.
10. Resynthesizer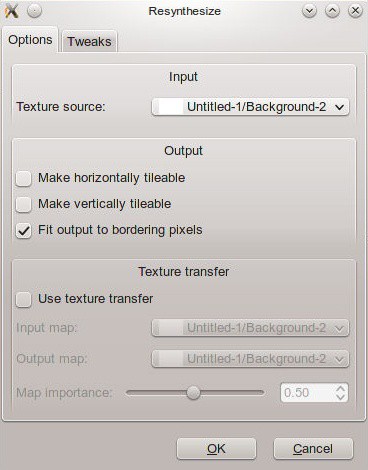 Resynthesizer is an exceptional plugin which each and every serious GIMP user needs to install. With this plugin, you can remove objects from photos, repeat textures for greater tiling or seamless image recovery, and move textures from one picture to another. Perhaps you have heard of Content Aware Fill in Photoshop? Well, Resynthesizer is employed for the identical purpose, and seemingly GIMP had it long before Photoshop.
If you are a GIMP fan and see any good plugin I might have missed, let us know in the comments section below.