GIMP is open source photo editor. GIMP was created by Spencer Kimball, Peter Mattis in the 1996. GIMP software is  compatible with the Linux, macOS and of course with Microsoft Windows.  And for sure GIMP came for free so there was no premium features like biggest player – Photoshop has.  But with GIMP plugins, you can be able to use all premium features like  in premium and expensive Photoshop program. So Gimp is the best free alternative for Photoshop and today we will selected you best new Gimp plugins for 2019! We already wrote how to install GIMP plugins here.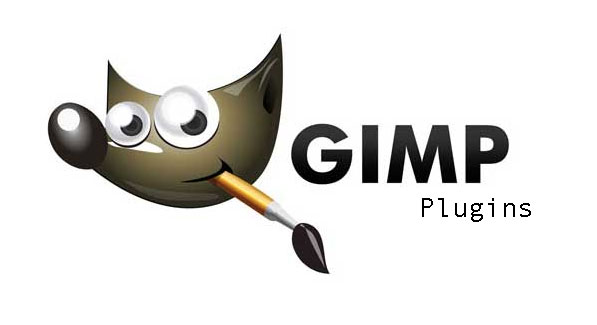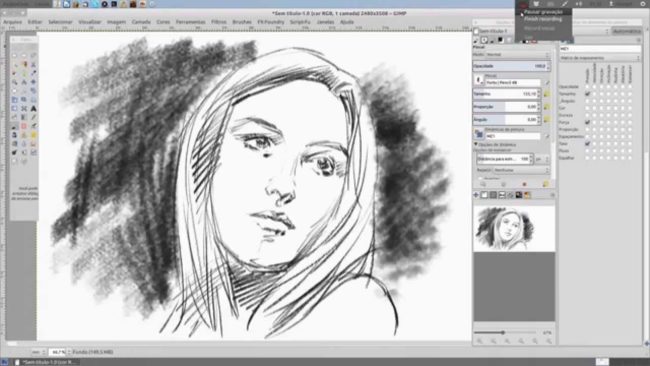 If you're in the mood of fun and want to do something funny and creative then you need to go with the Pencil Draw GIMP Plugins for a cool sketch effect. This sketch effect will probably be ideal for making any profile image that you can share to your social websites, sites, projects etc.. The plugin traces the outline of the main image and in the open area, it fills with gray shading.
How To Use This Effect:
Choose your picture
Select the area where you want changes
Choose Pencil Draw, you can find it from the filter menu
You are done!
---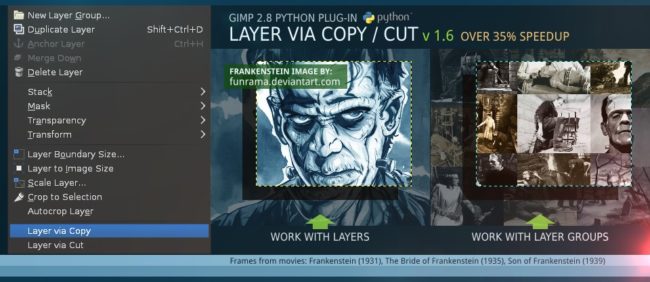 GIMP 2.8 Python Plugin.
Layer Via Copy/Cut is among the greatest GIMP plugins that adds some features of Photoshop to your GIMP. It permits you to cut and edit some particular sections of an image. Apart from that, you could even create new layers employing this GIMP plugin. Apart from this, you can add unique filters to various layers which will help you to edit some parts of a specific image. As soon as you've installed this plugin, you can begin accessing it in the Layers menu located in the top-left corner.
---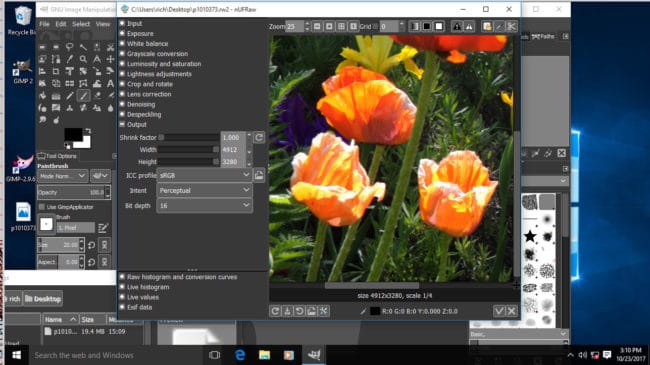 UFRaw GIMP plugin is very useful for professional photographers. RAW images can be organized and controlled with this app on GIMP photo editor.  You can various image corrections like exposure control, colour adjustment, temperature setting, etc. If you have photos in bulk, just use its Batch Workflow mode to edit multiple photos at once.
---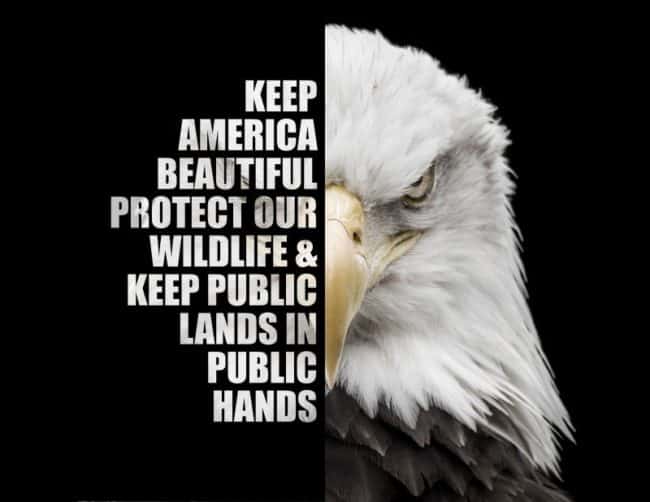 It is among the most popular items on the world wide web, particularly on the social websites like Twitter, FB, etc. I am referring to the image captioning in which you put a caption to an image. It can be inspiration, troll, funny or else.
There are a lot of online tools that may allow you to do this but you have to have a working internet connection and sometimes it's little messy. But with the assistance of this Motivational Poster Maker plugin, you can make caption image in simple steps.
Here is the steps
Open GIMP
Load your desired picture where you want to caption
Tap on filter
Then choose moti-maker
Now a popup will appear where you have to write the caption
---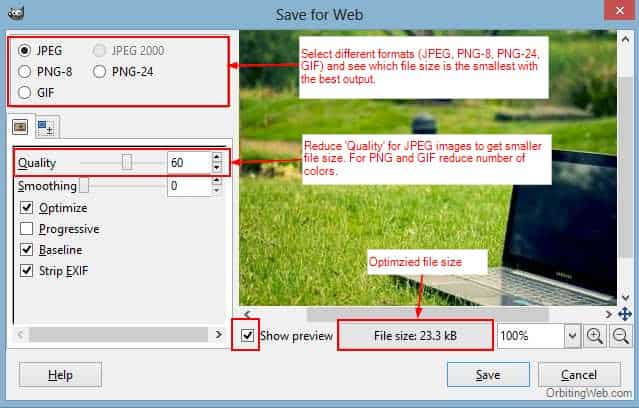 In comparison to the other GIMP plugins in this list Save for Web is a small plugin. But if your images are for the web then this plugin can not be ignored. Because the web images have two main recruitment's high quality and low in size.
High seizes images provide many negative web effects and this plugin "Save for Web" create a perfect balance between the image size and quality.
If you are having this GIMP plugin then you do not need any images compressor tool to decrease the images size.
GIMP Save for Web also offers you to adjust the image dimensions while saving your image into any of these formats. Here, you can adjust the height, the weight of your image. You can also crop your image according to your preferences and needs.
These are the options and set of features we get with the GIMP Save for Web plugin. You can save your image into any of these file formats choosing the right set of features and dimensions according to your requirements.
---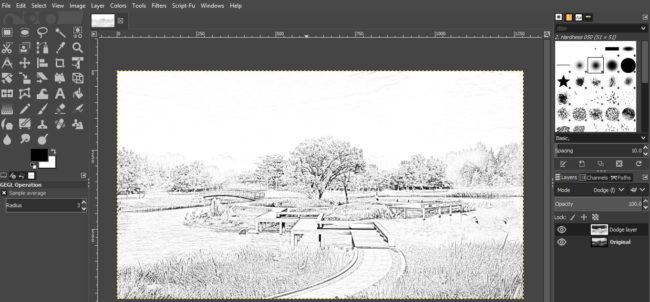 Quick Sketch turns a photo into an image that looks like a sketch.
Quick Sketch, it's like a pencil draw at which you can convert your preferred image to a sketch artwork. Peoples like to use sketch pictures for profile portfolio or picture because it seems cool. This plugin is having another RDB version where you could make colorful sketches. If you're working on any type of art work then this plugin can be helpful.
---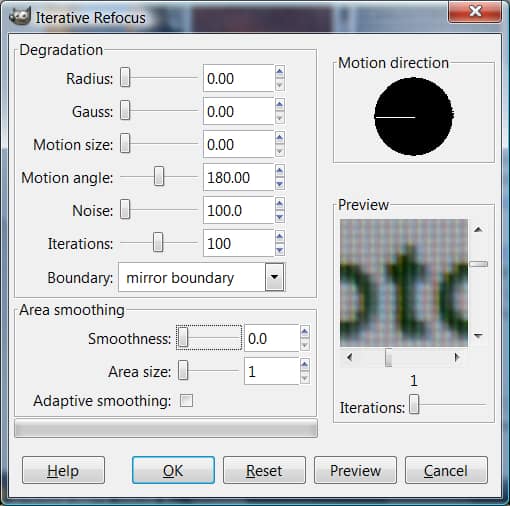 Have you clicked on an amazing image, but it seems to be blurry? If yes, then Refocus can be a remedy for this problem. With the help of Refocus, you can fix all the errors and blurs which have occurred while taking a particular image. The best part is that it has a preview option which allows you to take a look at the images before actually saving the changes.
he settings are:
Degradation:
-Radius – This tells the plugin how many pixels to go out from each shifted pixel
-Gauss – This tells the plugin how much to blur the radius
-Motion size – This tells the plugin how man pixels the shift should be
-Motion angle/direction widget – This tells the plugin which direction to shift the pixels
-Noise – This tells the plugin how much noise to put into the displaced areas
-Iterations – This tells the plugin how many times to loop to shift the pixels
-Boundary – Mirror or Periodical – Not sure what this does, but I usually leave it on default "mirror". Of course, nothing is stopping anyone from experimenting.
Area Smoothing:
-Smoothness – I suppose this is tied in with gaussian blurring
-Area size – Is this similar to gaussian radius?
-Adaptive smoothing on or off – Again, not sure what this does, but if you turn it off, it might do less crunching.
---
If you can't afford the newest version of Adobe Photoshop CS, then you won't have access to robust picture manipulating tools but with these all free GIMP plugins you can do the same job as you can do with power tool like Photoshop so you just need to power up your GIMP software and your job will be easy after that.