So you are contemplating your next move, and a mobile app is your big idea. How do you conceptualize this and make it a reality? Most entrepreneurs would prefer mobile app development services for an excellent product.
But you can agree even hiring an expert has its challenges, including costly budgets. Luckily, you can develop an app on your own; this step by step guide can guide you.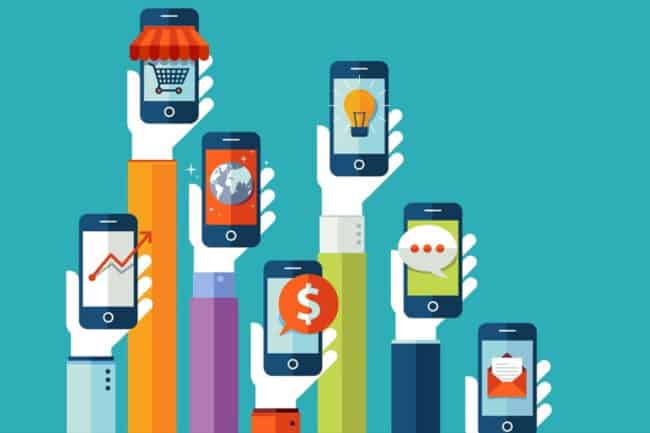 Define your idea
The first step is to be aware of the app's idea. Consider what the app will do for the industry (what will it solve) and why you need it. The following should help define your concept:
The objective and how the target audience will benefit from it.
Who are you targeting?
What will your app look like in terms of features, and how does it vary from the rest?
Is it worth the investment (time, money, and resources)?
Without clear goals, you are likely to have a frustrating experience. Remember, a vision will guide you and propel you to proceed.
Sketch the idea
So, what will your app look like, and how will it work? You can only convey a tangible idea when building an app. Consider sketching the layout, icons, menus, color themes, font, and how users will navigate each function. This stage is only conceptual, yet it provides an overview of the final product.
Research
There is no way you are going to develop a successful app without evaluating the market. You should know who you are competing against and how your idea will stand out from competitors. While researching:
Find out competitors' strengths and weaknesses by checking the reviews and ratings.
What does your target audience think? Does it confirm your assumptions, or there's a need to re-strategize?
Analyze the industry's shortcomings and how your app will solve these.
The idea at this point is to ensure your app doesn't go against copyright restrictions because the idea will be counter-productive if it violates some requirements.
Design ideas
You can refer to this as the app's blueprint or a wireframe to guide how you will build it. You could inquire from a fintech app development companyfor website wireframing ideas.
Outline the technical requirements
This describes the features that will identify your brand. Since technical requirements are complex, ensure you prioritize the ones that a developer shouldn't miss on. Imagine usability, how to access functions, media requirements, necessary hardware, and analytics. The idea is to give priority to special features.
What's your model?
There are three platforms you can choose from when designing a mobile app:
Native apps, mainly for iOS and android platforms.
Hybrid apps, designed with HTML5
HTML5 Web app –more of web-optimized apps
Start developing
You can only proceed to this stage of your dream project passes the usability test. At this stage:
Look for developers
Coding is vital in actualizing your concept
Programming and app configuration
Back-end technology –involves the configuration and software that supports functionality.
API –the necessary protocols
Front-end –what users will see and interact with.
If you are designing on your own, you can proceed to build the app. But you can look for specialists like Fireart Studio for better results. When done, be sure to test your app to get rid of any bugs and navigation challenges.
Release the beta version
This means that you introduce the app to few users aiming to get feedback. This phase is critical because you will get pros, cons, reviews, and ratings. Find out if the app is acceptable and if it can match up to its expectations. Also, work on areas that need improvement.
Launch your app
This is the final step; it comes after evaluating your concept, researching, developing a plan, designing, and getting feedback. Finally, you can launch it on the Google Play Store, Apple Store, or both.