I don't think of any friends, family members, relatives, or even acquaintances who haven't played the Candy Crush game at least once in their lives.
Although the craze for Candy Crush has declined over the years due to new emerging games like Pubg and Fortnite, many of the old super fans still play it and are deeply connected with what the game has to offer.
In fact, this is one of the main reasons why Candy Crush has over 1 billion downloads in the Google Play store alone, as of now.
Now, that's an insanely huge number.
Candy Crush is a free puzzle game or what they like to call the "sweetest puzzle game" developed by King Digital Entertainment where the users have to match three similar candies for a specified number of times in order to win the level.
The game was first released on April 12, 2012, exclusively for Facebook, followed by Android, iOS, Windows, etc, and gained massive success online within a short time.
While playing the game, as you move on to the higher levels, the game gets challenging and much more thrilling to play.
And as you progress by accomplishing all the different levels, one thing that comes to every Candy Crush gamer's mind is that "How many levels are there in Candy Crush"?
And this question is legit to ask as the game seems to go on despite you finishing thousands of levels.
In this article, I will tell you exactly how many levels are there in Candy Crush and answer some of the interesting questions related to this highly popular game.
Let's dive right in.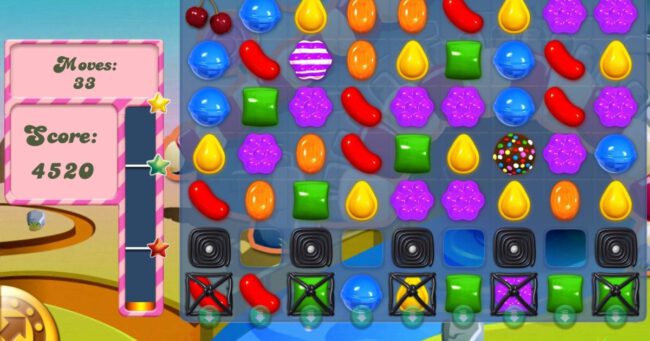 How Many Levels Are There in Candy Crush?
As per the latest data accumulated by Wikipedia, the Candy Crush game has over 6700 levels divided into around 440 episodes as of June 2021.
However, this does not mean that there are only 6700 levels as of now. With every new update, repair, and advancement in the game, the company tries to make the game more exciting by introducing new features and adding new levels so that users stick to the game instead of leaving it.
The constant and infinite challenge in winning the levels is one of the critical elements behind Candy Crush's gigantic success.
And as more and more users will start to complete the whole game successfully, the company will try to do something unique by adding new and exciting levels so that the game not only survives but thrives.
With that, you may be thinking that if the company keeps adding new levels, does it ever end?
 Does Candy Crush ever end?
After researching the web thoroughly and reading the top-rated articles, I found out that Candy Crush is one of the few games that is eternal forever. In short, Candy Crush never ends.
You may feel like giving up on the game after failing a lever or two, but the developers of the game are hard-working enough to sustain the game by improving its quality over time.
However, there can be a case in the future where no further improvements are possible in the game and the developers may declare a particular level to be the highest level.
But as of now, Candy Crush has no end to its levels which makes it more exciting to clear the levels by seeing them as the obstacles.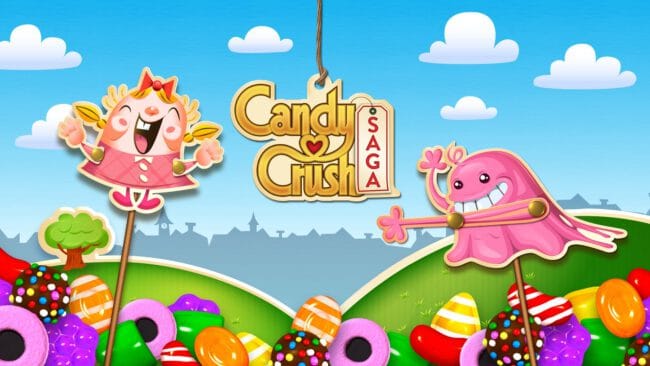 Who finished Candy Crush?
Candy Crush was first finished by none other than Simon Leung. Though Simon was not the only one to finish the whole game initially, however, he was one of the reputed personalities to play the game extensively and finish it before the rest of the world.
Simon is the internet keynote speaker and an award-winning entrepreneur from China.
As per one of the article interviews with Simon, he revealed that it took him only 2 months to complete the game at that time although there were only 365 levels back then.
Playing the game all day long may or may not have positive or negative consequences on your mind and body. I am a brain specialist by no means but I have gathered some legitimate data to back the facts about the same.
Is Candy Crush good for your brain?
While some believe that different colors in Candy Crush are responsible to improve your mood and reduce your stress, others believe that the game is created in such a way that it increases the dopamine levels in our body which can lead to frequent changes in behavior.
It is very difficult to say whether the game does good or bad to your mind and body.
Having played the game for over a year, I can say with my experience that if you limit your gaming hours, it will not affect you negatively from any aspect.
The game is not at fault all the time, sometimes it's your lack of control.
Therefore, the best way to determine whether Candy Crush is good for your brain or not is by trying it out for a certain period at specific intervals in the day.
Experimenting with it on yourself will give you a clear picture of whether you should continue playing the game or uninstall it from your device.
Does Candy Crush pay money?
For all those games out there who are looking for a way to monetize their gaming hours, I am sorry to say that Candy Crush does not reward its users for playing the game.
Conversely, the owners of the game earns the money every time you play the game and watch the advertisements while playing.
Currently, there are no official announcements from the Candy Crush team about rewarding the users with cash or kind. It is only created for fun and enjoyment purposes.
Why is Candy Crush addicting?
There are many reasons behind Candy Crush's addictive nature. One of them is the increment in the complexity of levels as you progress further.
Once you complete a level, your win is celebrated with calming music and confetti. This produces Dopamine chemicals in your brain which increases your enjoyment to play more and more.
Also, as Candy Crush is by far one of the most downloaded and popular games on mobile, the word of mouth also makes the game simply addictive. In fact, this is how I got to know about the game through one of my friends.
And once I started playing it, I couldn't stop myself. This is how Candy Crush is so addictive once you begin.
These were some of the most asked questions related to Candy Crush. Hopefully, you learned something new from this article.
And if you are Candy Crush savvy, I hope that this article gave you the motivation to continue clearing the levels despite the difficulties that it brings down the road.
Candy Crush is one of the few games in the world about which even a layman is aware and conscious.