Talking with colleagues about diagramming tools, and among the first names that pop into your head is Microsoft Visio. But unless you're working in an MNC or a part of a large team, the cost of $240 a month makes it a bit costlier for a regular project manager or small business owner.
So, if you're seeking free alternatives to Microsoft Visio, do not worry, we've got you sorted. This list of diagramming software and tools will help you choose the right one. We selected top 5 Free Alternatives to Microsoft Visio.
1. LucidChart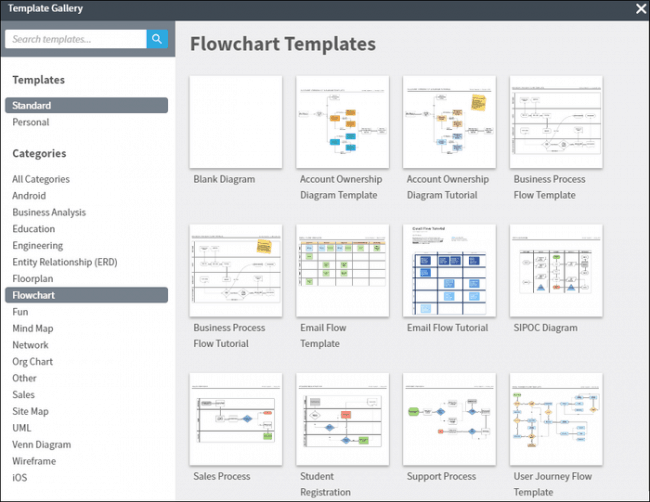 Among the greatest Visio substitute out there which are both free and doesn't require that you open up an account or register for one is LucidChart. Not only are you able to create diagrams but you can invite your whole team to perform the changes if something seems off to you.
But, there are still limits to being a free user, and as soon as you get started choosing the paid plans, you'll find out they will end up getting a costly proposition. To get a free web program, this is among the best out there.

Pros
No need to sign up to use the program, open the site and start to draw
Multiple people can work on the same diagram, allowing better integration and less time consumption
Drag-and-drop interface is available if you want to bring any sketch
It can import or export Microsoft Visio.vdx files effortlessly
Cons
Different shapes are not categorized properly so you will have a look and select different diagrams very carefully
You can only open up three active documents at one
Paid options will quickly end up becoming a pricey solution in the end
Gliffy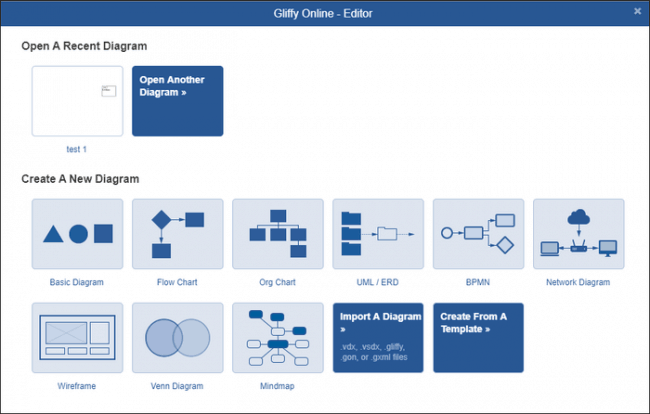 Gliffy is also a terrific tool that works on your browser also uses the HTML5 language to render and make beautiful, functional diagrams. The web-based service is optimized for performance, and because it supports Google Drive syncing, you'll be able to keep track of your progress without dropping it at any given time. There's not any third-party application meaning you will not have to waste time downloading a separate file and then install it on various operating systems.
However, if you're a skilled or have several team members with you, then you will get access to lots of features in the paid version, so make sure to try out this one before you decide to become a paid member.

Pros
Web-based service is only available, so you do not have to download an app to carry out your work
Is extremely fast and snappy so you'll complete your work swiftly
Google Drive syncing is available so you'll take your action and progress with you at any time and any location
Cons
The paid version of the application is more expensive than Office 365, so you should only use it when you need the extra tools or if you are a professional
Draw.io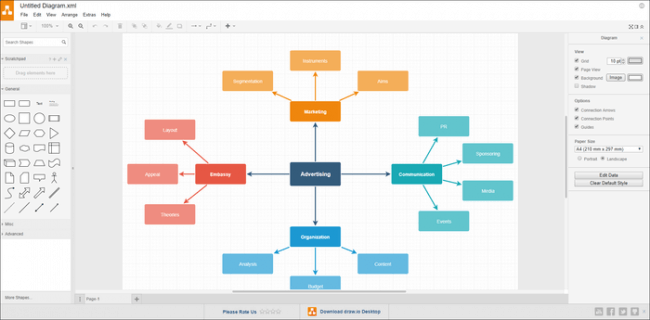 Draw.io is another free alternative to Visio, and like most of them out there, this one exists in your web browser instead of being available as a downloadable program for your Mac or Windows operating system.
You also have a cloud service, with various options to select from if you want to sync your files with services such as Google Drive, Dropbox and much more. The interface will take some getting used to, but in case you can get around this, looks like you've discovered a winner on your hands.

Pros
A web program that does not require you to sign in or make an account
It supports a variety of web browsers, even those running on Chrome OS
It can import or export Microsoft Visio.vdx files effortlessly
You can sync data from cloud services like Dropbox and Google Drive for easier access
Cons
Comprehensive tools like the ones present in Microsoft Visio are not present here
The interface could take some getting used to depending on your preference
Dia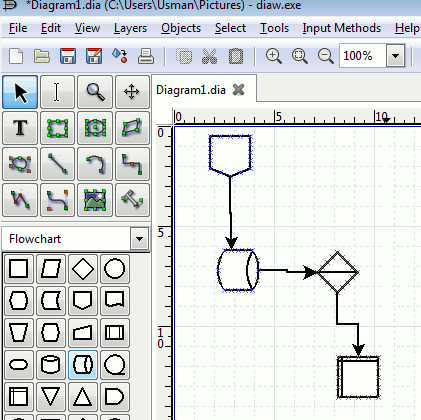 Dia is a very competent Visio alternative and lets you import many different formats to save and open files effortlessly. Additionally, it has a complete choice of shape packages depending on what you want to work on.
Since Chrome OS support isn't present, it is much better to look for something else if you're still a Chromebook. Nonetheless, if you've can create engaging visual diagrams and presentations but unfortunately happen to be on a budget, then this free tool will supply you with a gateway to earn your progress possible. It is not a perfect tool, but then again, what tool is?

Pros
Free desktop service that is compatible with a variety of operating systems
Easy access to a wide range of visuals and diagrams, especially if you are on a strict budget
Cons
Lack of Chrome OS support
No web-based application present
Google Drawings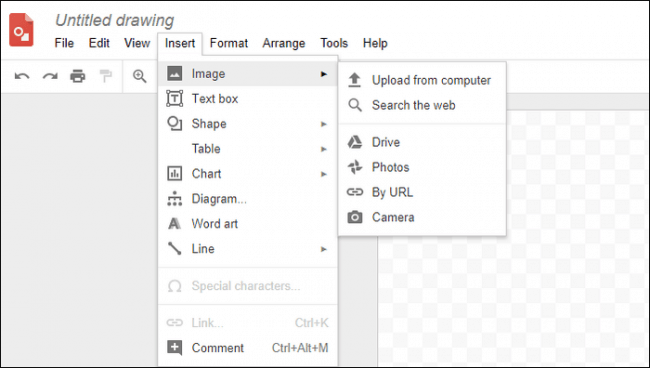 Google has its dedicated office suite to handle Microsoft's applications, and for Visio, you've got Google Drawings. This is a web-based diagramming tool that's included in the same Google Drive suite as Documents, Sheets, and Slides.
Google Drawings can also be available as a web application as well as an offline Chrome program in the Internet Shop, so you have the choice to choose which approach you're most comfortable with. Now, this advantage you may already know but syncing into Google Drive will be a piece of cake to take your work and flowcharts where you happen to be but be sure that you be connected to an active internet connection.
You can even export your diagrams easily, which makes it one of the best solutions out there from a top-notch tech firm.
Pros
Belongs to Google so continuous updates and improvements are more than guaranteed
Web-based service and desktop application are available
Directly competes with Visio and at no cost
Syncs with Google Drive so you will be able to take your work as long as there is an active internet connection
Exporting diagrams can be done in the blink of an eye
Support for Chrome OS is present
Cons
Those coming from a different alternative might not get immediately comfortable using the app for the very first time
So, these were some of the free alternatives to Microsoft Visio.