Data centers are in high demand as the globe becomes more connected and as a result, more people and organizations are generating more data. The backbone of a thriving digital economy around the world is made up of rows and rows of servers that store, process, and communicate the massive amounts of data generated every day.
Data Center Challenge
The obstacles of running a data center in Singapore are much different from those encountered in other locations. For example, because of Singapore's tropical environment, a data center uses 35 to 40 percent of its energy for cooling.
The COVID-19 epidemic and new technologies like 5G, AI, and the Internet of Things will only accelerate this need. As a result of the new technologies, there will be an increase in the demand for data centers in Singapore infrastructures to handle more data. In addition to being big energy guzzlers, data centers use a lot of electricity to power their servers, storage devices, and cooling systems.
According to the Ministry of Trade and Industry (MTI) in a recent written response to a parliamentary inquiry, data centers in Singapore used around 7% of the country's total electricity usage last year. Structure Research, a market research organization, estimates that Singapore has 60 data centers. Over the last five years, there has been a "rapid growth" in the number of data centers that have been granted permission to be built on industrial state territory.
There were 14 data centers in Singapore with a combined IT capacity of 768 megawatts over that time period, as opposed to 12 data centers with a combined capacity of 307 megawatts in the preceding five years that were approved.
Due to the industry's heavy consumption of electricity and water, local authorities have temporarily halted the construction of a new data center in Singapore while they consider how to strike a balance between environmental sustainability and supporting economic demands.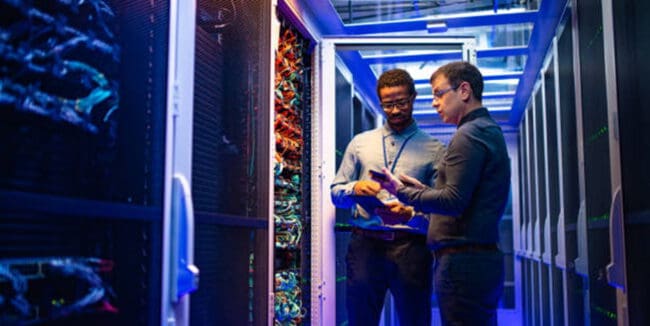 Because of this, the government decided to put a temporary halt on the release of state land for data centers and the development of data centers on already-existing state land in order to control the rise of data centers. It is the goal of the government to establish a number of data centers in Singapore that can serve both industry and society's demands while also being the most resource efficient in the world. It's critical for Singapore to maintain a healthy data center ecosystem while also accommodating future expansion.
Data centers have been built in Singapore because of the country's stable power supply and business-friendly atmosphere. Even with the moratorium still in place, this has remained the case thus far. Singapore is still a desirable location for data centers in the Asia Pacific region because of the favorable subsea cable network and minimal natural catastrophe risk. Aside from that, it's right in the middle of the industry's "explosive" expansion
Conclusion
Innovative technologies have also been implemented, such as a temperature management system that has improved the PUE of data centers in Singapore by 15% here. Artificial intelligence and machine learning are also being developed for controlling capacity and optimizing PUE. That's a 1.8 percent improvement in energy efficiency over the course of the company's history. Motion-activated LED lights, motor automation, and cooling with NEWater are just some of the eco-friendly elements that will be included in the new data center.