There are so many reasons these days why people would want to use apps that send self-destructing messages. And no, these reasons don't have to be anything covert or illegal. The massive rise in the popularity of platforms like Snapchat is a perfect example of this.
People want to send photos of themselves, messages they don't want others to see, and share inappropriate jokes without the fear of being embarrassed or suddenly having their private moments stolen and displayed to the world.
No one can create self-destructing notes on their own unless they're well-versed in coding and want to create an app. But there already are quite a few apps for that. And so, this article is taking a look at four apps that let their users create and send self-destructing notes. That isn't Snapchat, of course!
Keep in mind that these sites and apps aren't always as private as they promise, and hackers are crafty creatures. They can hop onto a connection or hijack an app to steal whatever they can. So, if it's a website, always double-check to see if it's using an HTTPS connection, and still turn on a VPN. Using a VPN service like NordVPN means those messages stay private with nearly no chance that anyone could ever see them in the transfer.
Let's move on and get to the fun part.
1. Gmail
Didn't expect to see Gmail on this list? Well, it belongs here after its redesign in 2018. Back then, Google added, amongst other things, an email expiration feature. This feature came with Confidential Mode, which a lot of people still don't know about.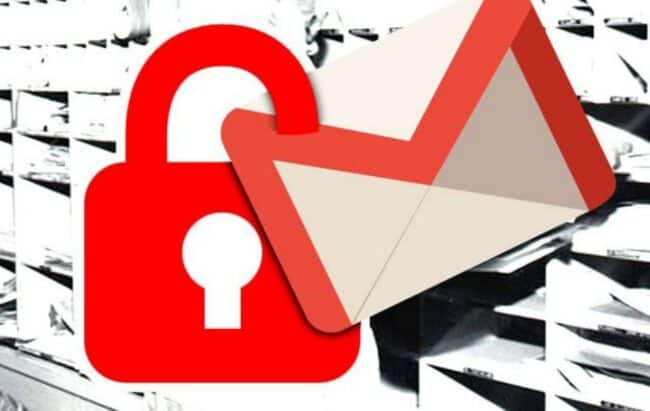 To access this mode, head to Gmail and start composing a new email. Find the padlock and watch icon in the edit bar at the bottom and click on it to turn on Confidential Mode. A new small window pops up, allowing you to set an expiration date. You can choose the email to self-destruct after one day, one week, and so on. Gmail allows setting an SMS passcode for the message as well.
One thing that's important to know is that Google hosts these emails on their servers so they can delete them later. That's fine when shooting a mail to another Gmail user. But it is a little different for everyone else. If the receiver uses another email service, then they receive a link instead. It stops working after the expiration date.
2. Messenger
Let's preface this by saying that, even though Facebook Messenger has a self-destructing message feature, Facebook is still, well, Facebook. Privacy-invading trackers and personal data collection practices come with the package.
All those issues aside, the message destruction feature Facebook Messenger offers is as simple as Gmail one. And it is as much of an obscure feature – even to regular Facebook users.
"Secret Conversation" feature is only available on the iOS and Android Messenger apps. You can access it by creating a new message and selecting "Secret" on iOS or toggling the "Secret conversation" switch on Android. After that, you can set the expiration time for the messages. It starts at 5 seconds. The countdown begins after the receiver sees the message.
3. Telegram
Telegram uses end-to-end encryption and adds another layer of privacy with a "Secret Chat mode." To access secret chat on Telegram, which is also only available on the Android and iOS apps, start a new message. Then choose to create a "New Secret Chat" from the available list.
The message destruction feature isn't an automatic one. You have to switch it on by clicking on the "Timer" (clock) icon. After that, choose the amount of time the messages should remain visible. Keep in mind that Telegram makes all subsequent messages on this conversation self-destruct too. So you should turn the setting off when you don't need it anymore.
4. Bleep
Bleep is another private messenger app. It exists for the explicit purpose of sending secure messages anonymously should the sender want to. BitTorrent created this app, and it supports both Android and iOS devices.
One of the coolest features of this app is the "whisper" function. It serves as the message destruction feature. That isn't the cool part, though. The trick with Bleep is that the recipient cannot take a screenshot of the chat history either.
The Bottom Line
You may not need to send self-destructing notes or messages every single day. But it is useful to know how to create and send them for those times that do need them.
Many online platforms enable creating and sending self-destructing messages too. Privnote.com is one such example. But all the apps mentioned here are free to use, and most people already have at least one of them installed on their device. So why bother looking for more?